BYE, FOSSIL FUELS. HELLO, ENERGY TECH SPACS!
ENERGY TECH SPAC ACTIVITY IN 2020
The energy tech sector historically is one where exit activity does not show obvious growth or could be described as exploding. But does the current global socioeconomic environment provide a perfect storm to change that? We looked at a few trends to try and gauge how much is the sector's exit activity might be changing going forward.

We can see that SPAC merger announcements in energy tech has accelerated in the second half of 2020, with over € 27B+ in potential company value floated on the markets. The most activity is seen in companies working on electric vehicles, EV charging, batteries, and hydrogen.

Check out our extended thoughts on the topic here.
Latest Portfolio Addition
We are very excited to introduce our latest investment in Vianova!
Contrarian Ventures led the round alongside RATP Capital Innovation which is a part of RATP Group, the largest public transport operator in France. The Seed round is the first institutional financing for the company. Contrarian Ventures Partner Tomas Kemtys will join Vianova's Board of Directors.

Vianova's core business is to manage and regulate mobility in the city by digitizing traffic management and control. Thus, the platform allows the cities and mobility operators to securely share data, improve and create better policies. It also reinforces urban planning, which massively increases cost-efficiency and sustainability in the long-term.

We strongly believe that Vianova will be the key technological company that will accelerate the transition to more sustainable and efficient transportation in our cities and we can't be more excited to be a part of their journey!
Contrarian Ventures Reading List



Europe's Biggest Utility Unveils $190 Billion Investment Plan


🟢 Enel SpA, Europe's biggest utility, is set to invest 160 billion euros ($190 billion) over the next 10 years on a bet that demand for green energy and electrification will surge globally
---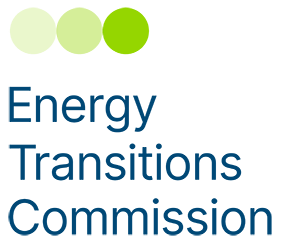 Unlocking the First Wave of Zero-Emission Shipping
🚢
The maritime industry has no time to waste if it is to meet the International Maritime Organization's ambition of at least halving emissions from international shipping by 2050
---
Startups Aim to Unlock Full Potential of 'Green' Tech
🌍 Range of European entrepreneurs are attracting funds aimed to improving how power is generated and deployed in industry and at home
Big Moves in the Market
💡

Tibber, a "digital electricity" supplier that uses AI to switch around power for houses based on their predicted levels of consumption, has closed a $65 million Series B round led by Eight Roads Ventures and Balderton Capital
---
V2G Charging Pioneer Nuvve to Go Public via SPAC Reverse Merger
🔋 Latest example of an EV-related company seeking public financing as the sector prepares for a coming global boom in electric-powered transportation
---
UK electric van startup Arrival to get U.S. listing at $5.4 billion valuation
🚘 British electric van startup Arrival has agreed to merge with CIIG Merger Corp to get a U.S. listing at a market valuation of about $5.4 billion
Was this newsletter forwarded to you, and you'd like to see more?
Get the latest insights from the sustainable energy transition space

Brought to you by Contrarian Ventures