May 26, 2021
What Happens if You Missed the Tax Deadline?
If you didn't file your 2020 federal tax return or request an extension by May 17, don't let that stop you from submitting your 1040 and paying your tax as soon as possible if you owe the IRS money. Acting quickly will help keep …
Kiplinger
Annuities: 10 Things You Must Know
Annuities aren't new. The annuity concept dates back to early Rome, when citizens would make a lump-sum payment to a contract called …
Kiplinger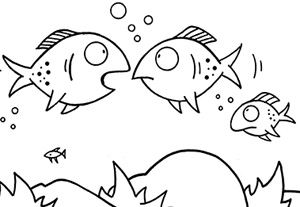 "Where is that retirement income stream I keep hearing about?"


Copyright © Randy Glasbergen
Constitutional Convention Convenes
With George Washington presiding, the Constitutional Convention formally convenes. The process began with the proposal of James Madison's Virginia Plan.
The day was May 25. What year was it?
Quote of the Week
"Investing should be more like watching paint dry or watching grass grow. If you want excitement, take $800 and go to Las Vegas."
Paul Samuelson
Trivia
Which building is on the back of the US $50 bill?
See the answer below.