October 12, 2022
Tax Planning Shouldn't Be an Afterthought
There are so many elements of a comprehensive retirement plan, such as claiming Social Security, investing, planning for long-term care costs and estate planning. The one thing they all have income is taxes. Tax planning touches on every element of one's financial plan, which is why it should never be an …
Kiplinger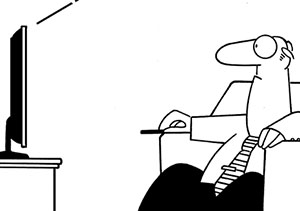 "In yet another political scandal, Freddie Mac has confessed to having an affair with Fannie Mae..."


Copyright © Randy Glasbergen
Columbus Reaches the New World
After sailing across the Atlantic Ocean, Italian explorer Christopher Columbus sights a Bahamian island, believing he has reached East Asia.
The day was Oct 12. What year was it?
Quote of the Week
"If money is your hope for independence you will never have it. The only real security that a man can have in this world is a reserve of knowledge, experience, and ability."
Henry Ford
Trivia
There is a $1 bill and a $2 bill. How about a $3 bill?
See the answer below.