September 7, 2022
Tax Credits for Homeowners
If you've been considering making green home improvements, you might be in for some budgetary luck. President Biden signed the Inflation Reduction Act of 2022 into law on Aug. 16, 2022. Among other initiatives, the bill lowers energy costs, reduces carbon emissions, and invests in a clean energy economy. Such …
Investopedia
$50,000 a Year Is How Much an Hour?
Is working a job that pays $50,000 per year a good living? According to the latest stats from the Bureau of Labor Statistics (BLS), a $50,000 annual …
Investor Junkie
What to Do With a Financial Windfall
It's a cliché, but it's also true: Every cloud really does have a silver lining. That was hammered home for me after I was recently rear-ended in a …
Kiplinger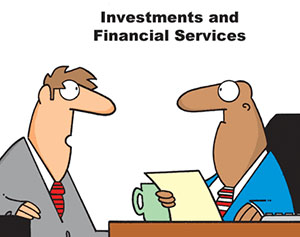 "I used to have money coming out the wazoo. I'm here to get my wazoo refilled."


Copyright © Randy Glasbergen
United States Nicknamed Uncle Sam
The United States gets its nickname, Uncle Sam. The name is linked to Samuel Wilson, a meat packer from Troy, New York, who supplied barrels of beef to the United States Army during the War of 1812.
The day was Sep 7. What year was it?
Quote of the Week
"Too many people spend money they haven't earned, to buy things they don't want, to impress people that they don't like."
Will Rogers
Trivia
To a Wall Streeter, what is a shark repellent?
See the answer below.