Jan 5, 2022
Tax-Smart Ways to Help Your Kids Pay for College
Your child (or grandchild) might be just a two-year-old, but it's not too early to start figuring out how you'll pay for college. Here's why: according to the College Savings Plans Network, it's estimated that an inflation …
Investopedia
Your LLC can be taxed as an S-Corp in 2022, BIG tax savings!
LLC's can be taxed by the IRS as an S-Corp for BIG tax savings in 2022. Mike McVay, S-Corp Tax accountant can save you up to 16% on your tax liability if you switch to this tax model. McVay will guide your through these waters with ease.
Call Mike Today @ 850-725-5696.


McVay Full Service Bookkeeping - Best in the business!
McVay's QuickBooks online Bookkeeping services allows for business owners to monitor their up to date financial reports with confidence and ease. Allowing the business owner to focus on sales and customer service. Come on board in January 2022 and receive your QuickBooks online subscription FREE for life of your account. Monthly prices start at only $200.00 per month.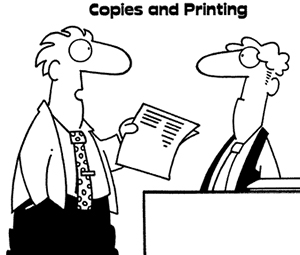 "Can you print a scratch-n-sniff resume that smells like money?"


Copyright © Randy Glasbergen
Golden Gate Bridge is Born
Construc­tion begins on the Golden Gate Bridge, as workers began excavating 3.25 million cubic feet of dirt for the structure's huge anchorages.
The day was Jan 5. What year was it?
Quote of the Week
"Money often costs too much."
Ralph Waldo Emerson
Trivia
Who suggested the design for the first penny?
See the answer below.