Jan 19, 2022
When Can You File Your Taxes This Year?
The sooner you file your tax return, the sooner you'll receive any refund due. That's why some people like to file their return as early as possible. This year, the IRS will start accepting 2021 tax returns on January 24, 2022. That's much earlier than last year, when you had to wait until mid-February to …
Kiplinger
Your LLC can be taxed as an S-Corp in 2022, BIG tax savings!
LLC's can be taxed by the IRS as an S-Corp for BIG tax savings in 2022. Mike McVay, S-Corp Tax accountant can save you up to 16% on your tax liability if you switch to this tax model. McVay will guide your through these waters with ease.
Call Mike Today @ 850-725-5696.


McVay Full Service Bookkeeping - Best in the business!
McVay's QuickBooks online Bookkeeping services allows for business owners to monitor their up to date financial reports with confidence and ease. Allowing the business owner to focus on sales and customer service. Come on board in January 2022 and receive your QuickBooks online subscription FREE for life of your account. Monthly prices start at only $200.00 per month.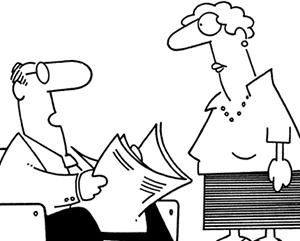 "How can you call me unemotional? You've seen me cry over interest rates!"


Copyright © Randy Glasbergen