Nov 3, 2021
Child Tax Credit 2022
The child tax credit for 2021 is bigger and better than ever. Enhancements made by the American Rescue Plan Act back in March increased the overall credit amount, allowed older children to qualify for the credit, made …
Kiplinger
Capital Gains Tax 101
It's easy to get caught up in choosing investments and forget about the tax consequences—most particularly, capital gains tax. After …
Investopedia
Employee Recruiting and Retention - Stand out from the rest
Want to offer more to your employees? Full service, complete payroll service with local customer service and no-penalty guarantee. 401-K, Simple IRA's, health insurance, optional employee benefits such as cancer, life, short and long term disability, vision & dental. Come see why McVay Business and Coastal Family Insurance are giving small businesses better options with todays hiring challenges.


Monthly Full Service Accounting Clients Year-End Procedures
From October - December each year we start to do detail reviews of all our clients books to prepare for year-end close-out, 1099's and income tax filing. We are expecting a very busy tax season again this year and would like all clients to be proactive on answering questions and sending us requested information timely so it will not delay your year-end filings. You will be hearing from us soon.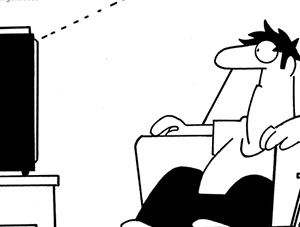 "The new Tax Reform plan is simple and efficient. Toss all your money into the air, whatever lands in your pocket, you get to keep."


Copyright © Randy Glasbergen
Soviet Space Dog Launched
The Soviet Union launches the first animal into space - a dog name Laika - aboard the Sputnik 2 spacecraft.
The day was Nov 3. What year was it?
Quote of the Week
"Managing and navigating through a financial crisis is no fun at all."
Howard Schultz
Trivia
In the US, Keogh Plans are full-fledged pension plans for small businesses and what other type of people?
See the answer below.