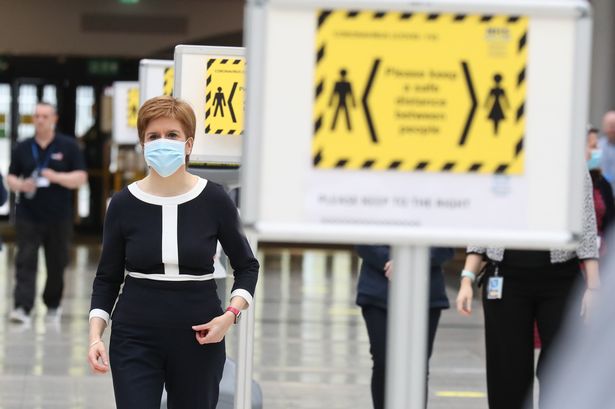 Possible Covid-19 'cluster' In Glasgow Area Under Investigation
A possible coronavirus "cluster" is being investigated in the Glasgow area after 14 new cases were reported there, Nicola Sturgeon has said.
The new cases were among 22 reported across Scotland over the last 24 hours. The first minister said it was thought the possible cluster could be linked to a specific location.
But she said no further details would be given before an incident management team meeting later on Wednesday. The first minister said NHS Greater Glasgow and Clyde was investigating whether the cases were linked, with contact tracing also under way.
She has previously said localised outbreaks of the virus are all but inevitable, following clusters in North Lanarkshire and Dumfries and Galloway.
However the first minister said the "test and protect" system was working well, with the number of people being treated in hospital for Covid-19 remaining low.
An incident management team will meet later on Wednesday to assess the possible cluster in the Greater Glasgow area, with Ms Sturgeon saying more information would be available after that.
She said initial information suggested the possible cluster was "associated with a particular location", adding: "Part of the challenge we have around any potential cluster is to make sure everything possible that can be done to minimise onward transmission is done."
The First Minister added that her government was likely to "adopt a very cautious approach" at the next review of lockdown restrictions on Thursday.
She said "very significant changes" had been made in recent weeks, with the hospitality and tourism industries reopening, and said it was "still too early to be completely assured" of the impact of this.
Ms Sturgeon said it was important not to "do too much too quickly and give the virus the chance to overwhelm us again."
The first minister is expected to give further details of when and how Scotland's schools will re-open on Thursday.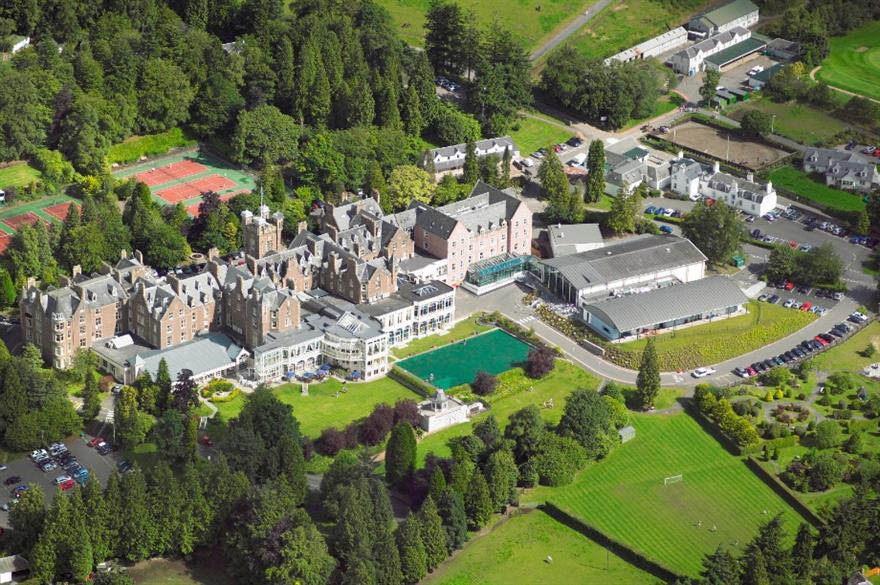 Lifeline Support For Tourism And Hospitality Sectors
Two new funding packages worth £15 million will support the tourism sector as it continues to feel the impacts of the COVID-19 pandemic.
A £14 million Hotel Recovery Programme will help to secure up to 3,000 jobs at Scotland's larger hotels until the start of the summer 2021 tourism season. Eligible businesses can apply for individual grants of up to £250,000 in addition to a suite of wrap-around business support and advice.
The Programme will be jointly administered by the Scottish Government's enterprise agencies and builds on the existing funding and support for tourism businesses through the Creative, Tourism and Hospitality Hardship Fund and the Pivotal Enterprise Resilience Fund.
VisitScotland will also deliver £1 million in grants to self-catering businesses that have not received any other Scottish Government COVID-19 support. Businesses that apply and meet the criteria will be eligible for a one-off £10,000 grant to support them through the winter season.
The Enterprise Agencies (Scottish Enterprise, Highlands and Islands Enterprise, South of Scotland Enterprise and VisitScotland) will begin taking expressions of interest for the Hotel Recovery Programme in late August. Businesses that meet the criteria for the Programme will be eligible for both grants and a holistic business review with bespoke support based on their individual needs.
The Hotel Recovery Programme comprises £9 million in revenue and £5 million capital.
Applications for the self-catering support scheme will open in early August. VisitScotland will work with The Association of Scotland's Self-Caterers (ASSC) to review applications received for the self-catering support scheme. Further details and opening dates for both funds will be announced in due course.
Dr Liz Cameron, Chief Executive of the Scottish Chambers of Commerce, said:
"This will be very much welcomed by eligible hotels and self-caterers across Scotland who have faced struggles to access support funds previously. This new support will help to secure some jobs in the sector that have come under serious threat of being lost, for the time being.
"However, while this support will be appreciated by these businesses, concerns remain that ongoing costs coupled with low demand continue to place tourism and hospitality jobs at severe risk. Getting those sectors who support our bars, cafes and restaurants back to work in the safe environments they have created is critical if we are to save jobs and livelihoods.
"Further support and reliefs will be required in the future in order to secure the long term viability of the sector. We will continue to make this case and work alongside both the Scottish & UK Governments.''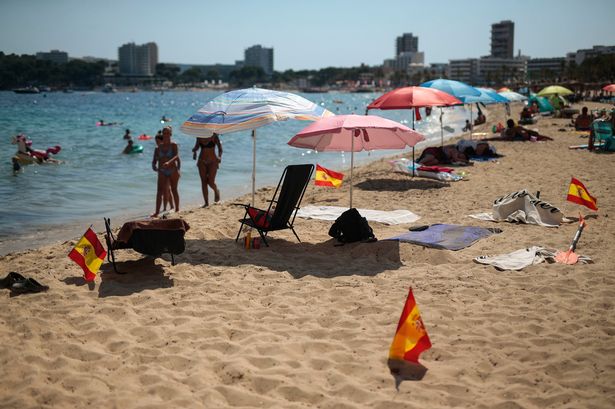 ABI Comment On Changes To Guidance For Travel To Spain
Following the changes to Government guidance on travel to Spain including FCO advice against all but essential travel to mainland Spain and the imposition of a 14 day quarantine for travellers returning to the UK from Spain, the Association of British Insurers have  issued the following comment;
"If you were already in the country when the advice changed then your insurance is likely to continue to cover you until you return home. Travelling to countries against FCO advice is likely to invalidate your travel insurance and this would apply to those yet to travel to mainland Spain.
"Customers looking to change or cancel their travel plans should speak with the airline provider, tour operator or travel agent in the first instance.
"If you booked your trip or took out your travel insurance after COVID-19 was declared a pandemic, you may not be covered for travel disruption or cancellation. In either circumstance, we'd advise checking with your insurer."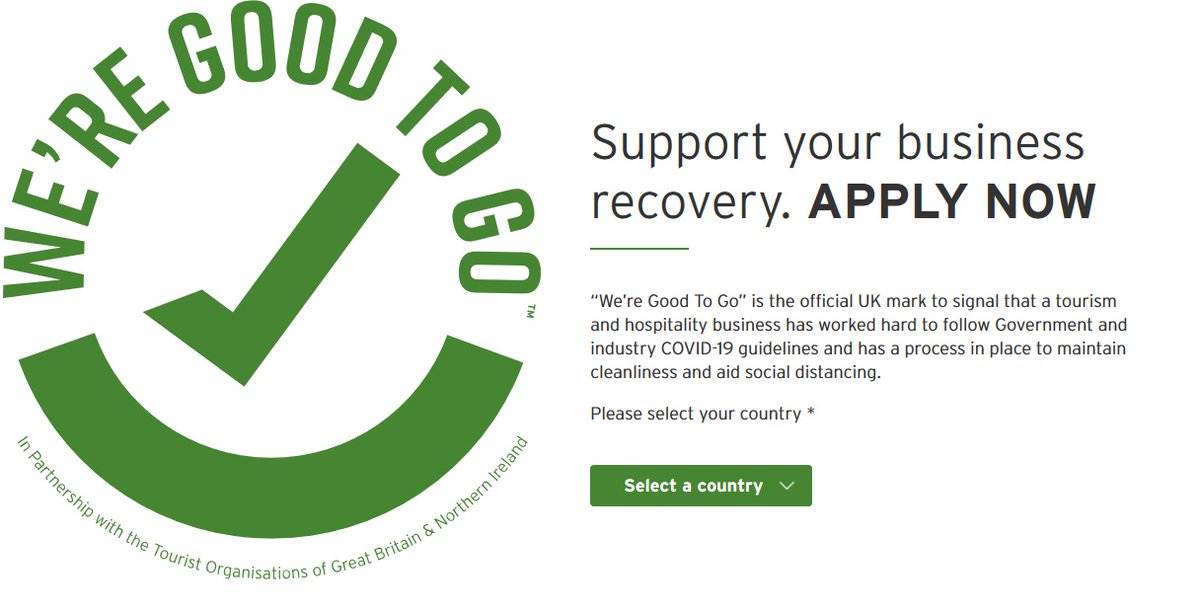 In order to give confidence to visitors, VisitScotland has worked with VisitEngland, Visit Wales and Tourism Northern Ireland to create a UK-wide industry standard and consumer mark.
To obtain the mark via this free scheme, businesses must complete a self-assessment on the We're Good to Go online platform, including a checklist confirming you've put the necessary processes in place and are adhering to official Government and sectoral guidance. The online assessment is 20 questions long and takes approximately 20-30 minutes to complete.
Once you've completed the self-assessment, you'll be given the We're Good to Go mark that can be used across your marketing channels and signage, plus a downloadable certificate for display on the premises.
A call-handling service will provide support and assessors will also carry-out random spot-checks to ensure businesses are adhering to the guidance.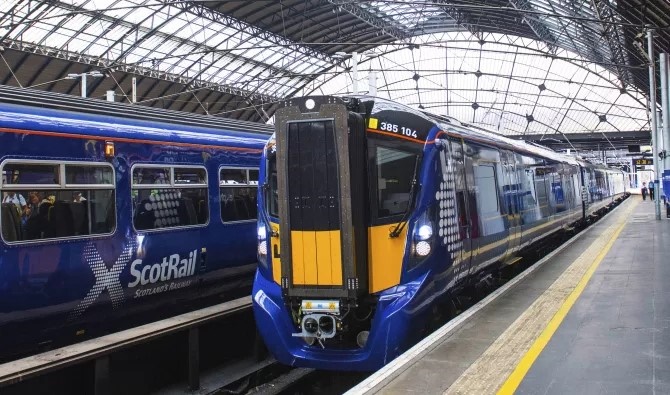 Scotland's Rail Services To Be Increased As Restrictions Ease
The number of rail services operating in Scotland is to be increased from next week, ScotRail has said.
From Monday 3 August, more than 90% of normal services will be operating. All routes will once again have normal early morning, late night, and peak services.
Scotland's principle rail operator said 100% of normal capacity would be provided at peak times, however many seats would need to stay empty to allow for social distancing.
It added that the increase in services comes ahead of schools reopening on 11 August, which it anticipates could result in an increase in the number of people travelling.
Social distancing requirements made driver training impossible during lockdown. The rail operator said this means it is not possible yet for its full service to operate.
Where a reduced service must continue to operate will be targeted at the times when fewer people travel. ScotRail added that passengers were still being urged to consider alternative travel options where possible.
Operations director David Simpson said:
"We'll operate as close to a normal timetable as possible from Monday 3 August. Like businesses across the world, we continue to face challenges caused by coronavirus, but we will have every available train in service from 3 August.
"We do need everybody to continue taking personal responsibility for their travel choices, because physical distancing can't be guaranteed."
He reminded passengers that face coverings were compulsory on public transport.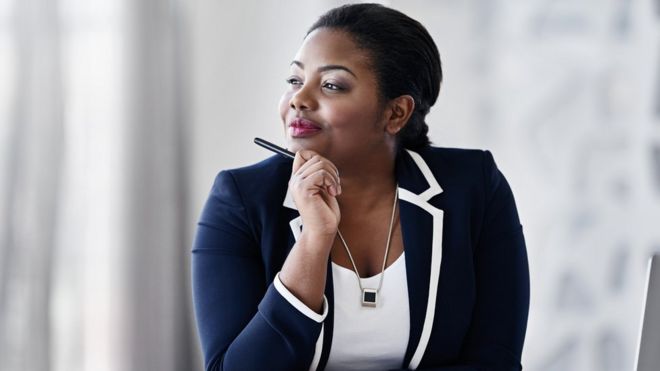 Business Bosses Pledge To Recruit More Black Staff
Barclays, BT, Deloitte, Sainsburys and Tesco have committed to increasing the number of black employees along with dozens of other businesses.
In an open letter, leaders of 40 firms urged other firms to do the same, saying "what gets measured, gets done."
The chair of the Equality and Human Rights commission has told the BBC that firms should set targets to recruit more people of colour to senior posts.
David Isaac said firms needed to "play their part" in increasing diversity. He said the murder of George Floyd in the US had highlighted the "unequal outcomes for people of colour."
A report entitled the Colour of Power 2020, by diversity consultancy Green Park, said fewer than 5% of the most senior jobs across UK companies, government and public bodies are held by people from ethnic minority groups.
It said the figures have hardly changed over the last few years.
In signing the letter, business leaders have promised to take tangible steps to increase what they call their "black inclusivity".

The Colour of Power 2020 report states that 1,046 of the 1,097 most powerful roles in the UK are occupied by white people.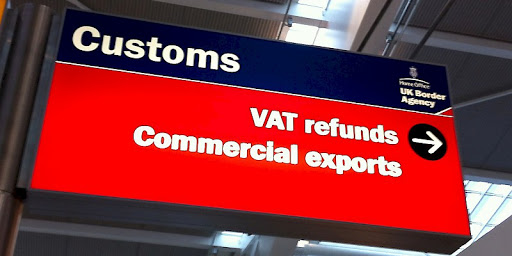 Applications Open For £50m Funding To Boost UK Customs
From today, customs intermediaries can apply for £50 million of new funding, first announced in June 2020, to increase their capacity to make declarations ahead of 2021.
HM Revenue and Customs (HMRC), which is running the scheme, is encouraging customs intermediaries and traders who make their own declarations to take advantage of the funding now.
After the transition period ends, intermediaries, such as brokers, freight forwarders and express parcel operators, will play a critical role for businesses, and the government wants to create conditions for a diverse market.
HMRC had already made up to £34 million available to bolster the intermediary sector, which was used very quickly.
In total, the UK government has now made available £84 million to grow the customs intermediary sector to encompass EU trade after 2020. At the moment, agents cover non-EU trade though many, like parcel companies, do operate in the EU market.
As well as injecting £50 million to support businesses with recruitment, training and supplying IT equipment to handle customs declarations, the government also intends to change rules which will remove the financial liability from intermediaries operating on behalf of their clients, plus allow parcel operators to continue declaring multiple consignments in a single customs declaration.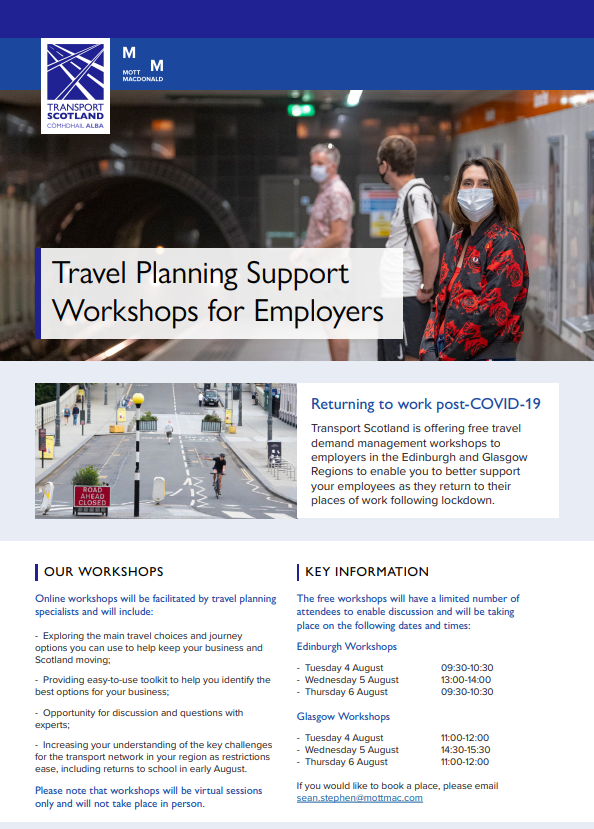 Travel Planning Support
Workshops For Employers
Transport Scotland is offering free travel demand management workshops to employers in the Edinburgh and Glasgow Regions to enable you to better support your employees as they return to work following lockdown.
The free workshops will have a limited number of attendees to enable discussion and will be taking place next week.
If you would like to book a place, please email Sean Stephen at Mott MacDonald via the below link.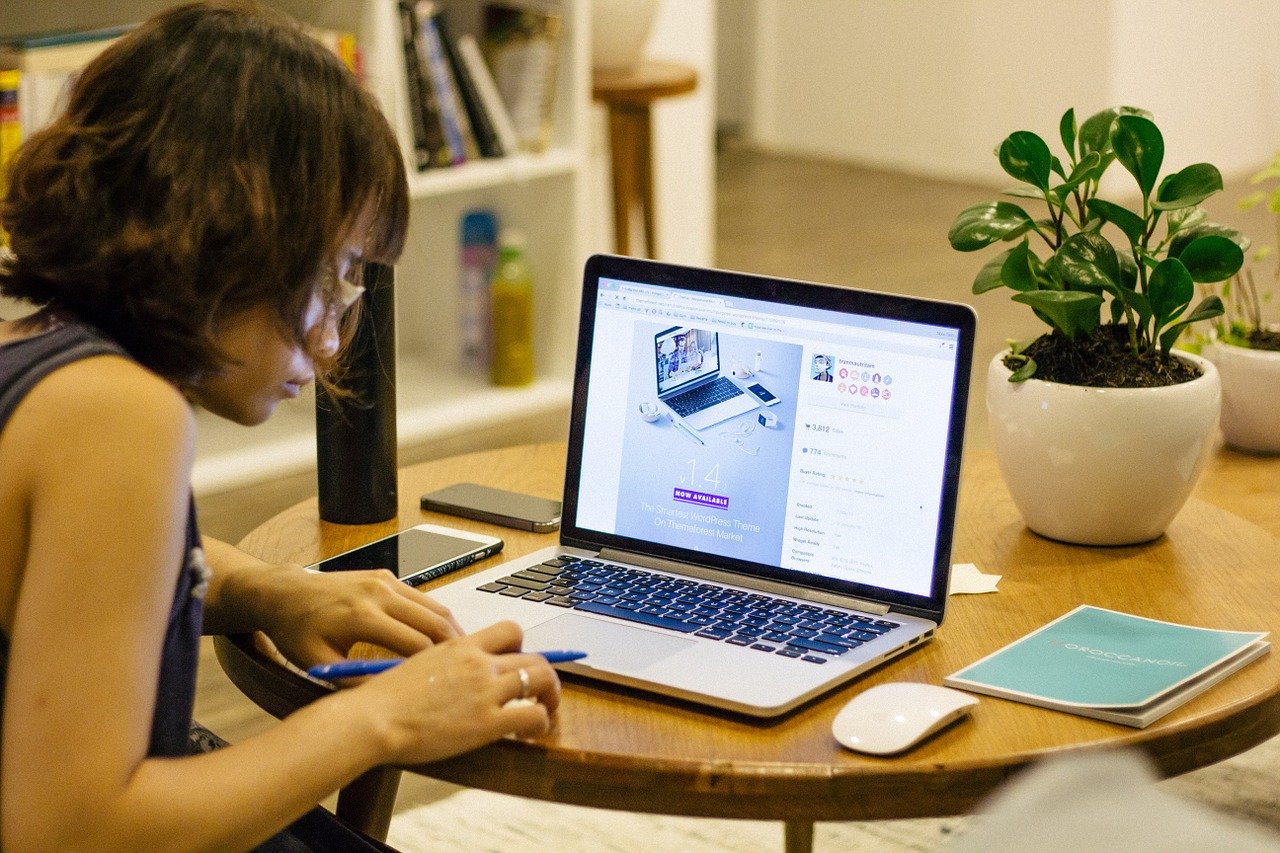 Phase 5 Covid-19 Survey To Close Tomorrow
The Phase 5 Coronavirus Survey Tracker focuses on the changes to business operations, obstacles to restarting, the situation with regards furlough and redundancies, as well as ascertaining what's needed next for businesses and what role they see the chamber network playing in the economic recovery period.
The findings of this Tracker will support the Chamber Network's representations to both the Scottish and UK Government to shape the business and economic recovery plans, as well as inform our own Network engagement with our collective membership across Scotland.
The Tracker will close on Thursday 30 July 2020.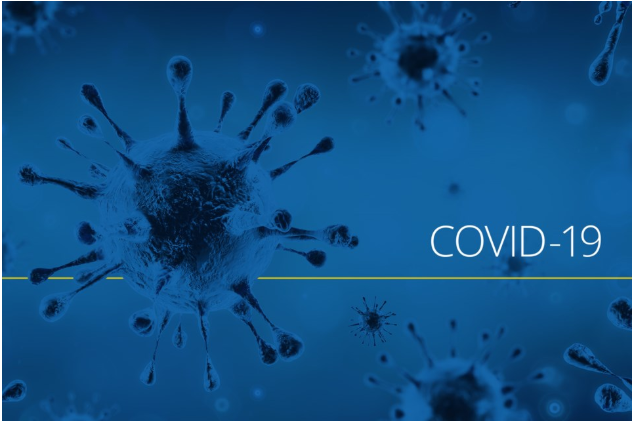 Latest Coronavirus Statistics

The daily update outlining the key statistics related to Covid-19 cases so far...
The SCC Business Support Hub

The Business Support Hub on the SCC website has been created to enable businesses to find useful information quickly.
The Hub is updated daily and includes information on business support, access to finance, contact numbers, public information and travel advice.