Mar 30, 2022
Ways to Increase Your After-Tax Investment Returns
Taxes are a drag. A drag on your investment return, that is. Dividends are taxable, interest income is taxable and capital gains are taxable. Your after-tax investment return – what you keep, not make, on your investment portfolio – could be lower than you think. And with tax rates probably trending higher, now …
Kiplinger
How Is Crypto Taxed?
Cryptocurrency's popularity has skyrocketed in recent years, and Uncle Sam is ready to collect. Around 16% of adult Americans — approximately 40 …
Money
Accounting Help When It's Needed
We're here to help you with accounting and tax planning so you can work on reaching your goals and dreams. Bookkeeping... Accounting... Tax...


Need Assistance With Tax Planning?
We've got you and your business goals and objectives in mind. All your tax planning needs are in expert hands. Bookkeeping... Accounting... Tax ...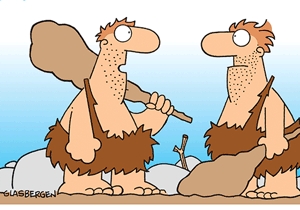 "I have 40% of my portfolio invested in fire. I think it's the technology of the future."


Copyright © Randy Glasbergen
President Reagan Shot
President Ronald Reagan is shot in the chest outside a Washington, D.C., hotel by a deranged drifter named John Hinckley Jr.
The day was Mar 30. What year was it?
Quote of the Week
"I made my money the old-fashioned way. I was very nice to a wealthy relative right before he died."
Malcolm Forbes
Trivia
On the reverse side of the 2001 one dollar bill, below the pyramid, is the Latin phrase "novus ordo seclorum". What does this mean?
See the answer below.