July 13, 2022
2022 Summer Tax Breaks and Tips
Summer 2022 and taxes may be the last thing on your mind, but giving tax breaks a little bit of thought now could save you a lot of money when tax season comes around again. Read on for summertime tax tips that might help you save money at tax time. Additionally, find ways to save money …
eFile
Accounting Help When It's Needed
We're here to help you with accounting and tax planning so you can work on reaching your goals and dreams. Bookkeeping... Accounting... Tax...


Need Assistance With Tax Planning?
We've got you and your business goals and objectives in mind. All your tax planning needs are in expert hands. Bookkeeping... Accounting... Tax ...


Is a Recession Ahead?
There's been a lot of talk lately about the dreaded "R" word: Recession. It conjures up scary images the make us think of one even more dreaded word …
Kiplinger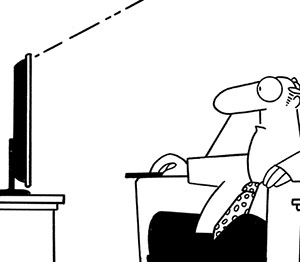 "Stocks plummeted today on forecasts that the sun will rise again and tomorrow will be another day."


Copyright © Randy Glasbergen
Live Aid Concert
At Wembley Stadium in London, Prince Charles and Princess Diana officially open Live Aid, a worldwide rock concert organized to raise money for the relief of famine-stricken Africans.
The day was Jul 13. What year was it?
Quote of the Week
"I saw the government really using the excuse of a weak economy and a financial crisis to create more government and to push onto the American entrepreneurial society more and more restraints and government activity."
Rob Portman
Trivia
Judging by the total dollar amount that was in circulation in July 31 2000, what percentage of US wealth was owned by Bill Gates alone?
See the answer below.