Mar 24, 2021
Reasons to File an Early Tax Return
Even though many taxpayers file their tax returns on or about April 15 (except during the pandemic in 2020 and 2021), there is no need to put it off until the last minute. Indeed, filing an early tax return can make sense …
Investopedia
Need Assistance With Tax Planning?
We've got you and your business goals and objectives in mind. All your tax planning needs are in expert hands. Bookkeeping... Accounting... Tax ...
Sand Dollar Accounting
Accounting Help When It's Needed
We're here to help you with accounting and tax planning so you can work on reaching your goals and dreams. Bookkeeping... Accounting... Tax ...
Sand Dollar Accounting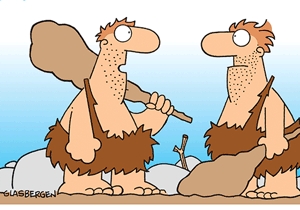 "I have 40% of my portfolio invested in fire. I think it's the technology of the future."


Copyright © Randy Glasbergen
Trivia
On the reverse side of the 2001 one dollar bill, above the pyramid, is the Latin phrase "annuit coeptis". What does this mean?
See the answer below.
What Year Was It?
Exxon Valdez Runs Aground
The worst oil spill in U.S. territory begins when the supertanker Exxon Valdez, owned and operated by the Exxon Corporation, runs aground on a reef in Prince William Sound in southern Alaska.
The day was Mar 24. What year was it?
Quote of the Week
"How many millionaires do you know who have become wealthy by investing in savings accounts? I rest my case."
Robert G. Allen
Trivia Answer
On the reverse side of the 2001 one dollar bill, above the pyramid, is the Latin phrase "annuit coeptis". What does this mean?
Answer: God has favored our undertaking
SUBSCRIBE TO OUR NEWSLETTER
NEWSLETTER ARCHIVES