Jul 14, 2021
Do This If You Want To Opt Out Of The Child Tax Credit
Americans are merely days away from the launch of the new Child Tax Credit on July 15, 2021. While the credit has been around since the Clinton Administration, the version from the Biden Administration is projected to have a …
Forbes
Accounting Help When It's Needed
We're here to help you with accounting and tax planning so you can work on reaching your goals and dreams. Bookkeeping... Accounting... Tax...


Need Assistance With Tax Planning?
We've got you and your business goals and objectives in mind. All your tax planning needs are in expert hands. Bookkeeping... Accounting... Tax ...


What is an Adjusted-Rate Mortgage?
An adjusted-rate mortgage (ARM), also known as a "variable-rate mortgage," is a type of mortgage that offers a low introductory …
Money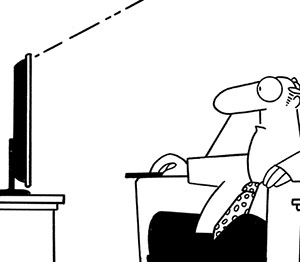 "Stocks plummeted today on forecasts that the sun will rise again and tomorrow will be another day."


Copyright © Randy Glasbergen
French Revolutionaries Storm Bastille
Parisian revolutionaries and mutinous troops storm and dismantle the Bastille, a royal fortress that had come to symbolize the tyranny of the Bourbon monarchs.
The day was Jul 14. What year was it?
Quote of the Week
"Derivatives in and of themselves are not evil. There's nothing evil about how they're traded, how they're accounted for, and how they're financed, like any other financial instrument, if done properly."
James Chanos
Trivia
We all know that George Washington is the president featured on the 2001 one dollar bill, but do you know what his middle name was?
See the answer below.