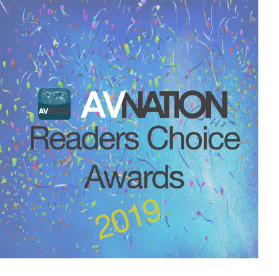 It's the final round of AVNation's Best of 2019 Awards!

There are many manufactures that made it to the finals and we are proud to be one of them! We'd be honored if you'd support our dedication to innovation by voting for Aurora Multimedia's IPX Series products in the Best AV over IP Technology category!

Voting will end at 6 pm Eastern Standard Time January 31st, 2020.