Announcing – 2022 ASTech Award Finalists – Final of the Series

We are pleased to present our continuing series of announcements of the Finalists, for the 2022 ASTech Awards!
Sector: Health - BCI4kids: Brain Computer Interface Solutions for Life Participation for Children with Disabilities
Dr. Adam Kirton, is a Professor & Principal Investigator, University of Calgary and an attending Pediatric Neurologist at the Alberta Children's Hospital. Dr. Kirton's research focuses on applying technologies including neuroimaging, non-invasive brain stimulation, and brain computer interfaces to measure and modulate the response of the developing brain to early injury to generate new therapies and opportunities for life participation for disabled children.


BCI4kids, University of Calgary
Many children with severe neurological disabilities, unable to move or speak, are cognitively capable but unable to interact with the world. The program's aim is to create brain computer interface (BCI) solutions that allow them to participate in life and achieve their full potential. Patients and families are now using BCI systems in both the hospital and their own homes to achieve personalized goals they never thought possible. As the first patient- and family-centred pediatric BCI program in the world - a new future is possible for children with severe neurological disabilities.
Sector: Insurance, Law, SaaS - Applications of Graph Architecture and ML for Legal and Insurance Claim Automation
M
ichael Zouhri, Co Founder
Painworth was awarded the 2021 title of the 'Global Best Emerging Insurance Product,' and Mr. Zouhri was recognized as one of the 50 global leaders transforming the law by the Fastcase 50 award program. Through direct personal injury experience, Mike was motivated to change the system. Less than a year after the accident, he started his company, collaborating with legal and technology experts to create the award-winning PainWorth.


Painworth helps victims and insurers calculate, manage and settle injury claims without the need for expensive middlemen. The system is faster, cheaper and easier than the status quo and allows all citizens to get access to fast and equitable justice regardless of income, race, gender or age. Painworth has helped over 2,000 of the most vulnerable victims with over $200 million in claims and was the first to discover and highlight real data in our justice system around the implicit negative biases found in the status quo system that had been prejudiced against sex, race and age.
Sector: Community Champion in Indigenous Student Services and Indigenous Lead Initiatives.
Rikki Ducharme, Manager of Indigenous Student Support Services, Lakeland College
Rikki is part of the team that provides a supportive and welcoming environment for Indigenous learners, through a grassroots approach - where Elders, students, and staff develop activities that support student success. By identifying the needs of Indigenous students - Indigenous Student Support Services has evolved to support Reconciliation and the educational Calls to Action.




Lakeland College (Indigenous Student Supports) embraces cultural diversity and provides a space where Indigenous students feel safe, acknowledged and at home. With a direct connection to the President of Lakeland College, Indigenous learners have the opportunity to express the impacts of their learning experiences. Indigenous learners have access to cultural spaces, traditional experiences, and connections to Elders that support their education at Lakeland College.
Sector: Education - Lowering Barriers to Health Education through Hybrid Learning
William Fritzberg, Lead Design Strategist & LX Labs Lead
William is a human-centred designer, technologist, strategist and storyteller. He has a Masters in Research for Design and Innovation from the ELISAVA School of Design at Pompeu Fabra University in Barcelona, Spain and a Bachelor of Fine Arts in Film Production from the University of British Columbia. Today with Onlea's LX Labs, he works with a wide range of organizations, educators and creatives to develop innovative, engaging and accessible online learning experiences and strategies.


LX Labs by Onlea - Sherwood Park Primary Care Network (PCN) quickly pivoted to online learning at the beginning of the COVID 19 pandemic. The PCN recognized that a hybrid of online and in-person learning could meet diverse patient needs while expanding the capacity of busy clinician educators. The Onlea team supported this goal through the lens of universal design and learning design.
Sector: Medical/Healthcare/Pharmaceuticals - Genetic Medicines
Dr. John Lewis, Founder and CEO
Dr. Lewis is the Bird Dogs Chair in Translational Oncology at the University of Alberta. As a scientist and serial entrepreneur, he pioneered the use of intravital imaging in the in vivo study of tumour cell invasion and metastasis to discover key targets for cancer therapeutics. Dr. Lewis also develops novel nanotechnology, nanoparticle drug delivery technologies, and imaging-based treatments for chronic diseases, such as aging and cancer, as well as for early detection of cancers.


At Entos Pharmaceuticals, develops next generation genetic medicines with Entos' proprietary Fusogenix proteolipid vehicle (PLV) drug delivery system - and has partnered with pharmaceutical companies, sister companies, and in-house programs to develop genetic therapies that will change the way diseases are treated and cured. Entos is passionate about playing a role in the development of Alberta as a global leader in the pharmaceutical industry.
Sector: AI/ML Simulation & Synthetic Data - AI/ML Applications in Adaptive Learning and Simulation, Indigenous Entrepreneurship
Myrna Bittner, CEO, Founder
Armed with her BA in English, and finishing her MBA, Myrna started her first tech company in 1992, developing a commercial internet groupware product used by NASA and US West for real-time remote communications, followed by co-founding a 3D neural net visualization research company funded by an Australian billionaire. When they told her she couldn't, she didn't listen. Myrna passionately lives and promotes the imperative for inclusion, diversity, and representation.


Dean Bittner, CTO, Founder
Dean is an early web pioneer - delivering thought- and market-leading ventures in hypermedia clients, artificial intelligence and visualization, communications and cryptography, medical software and devices, television and advertising, and large-scale enterprise. He is an incurable dreamer, non-conformist, and coding funder and founder.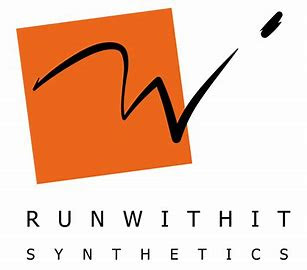 RUNWITHIT Synthetics helps leaders worldwide design better, more sustainable, equitable, and resilient futures for all. Responding to the unprecedented, interconnected, and critical futures of growing cities and their stakeholders who face decarbonization imperatives, extreme acute and chronic events and disasters, along with compounding stress from changing industry, demographics, economics, and growth, RUNWITHIT generates complete Synthetic Cities to dial-forward limitless scenarios and optimize solutions for investing in policy, technology, built environment, and infrastructure. RUNWITHIT's Synthetic Futures Platform provides world-leading 3D, Synthetic Modelling and Data environment - modelling 24 cities and growing, from Kuala Lumpur to Gibbons, Alberta.
Sector: Health Tech - Using the Power of AI and ML to Predict Risk Assessments in Dental
Team Submission: Dr Amreesh Khanna, Founder & CEO; Dr Micheal Parchewsky, Co-Founder & Director of Clinical Protocols and Integrations; Wayne Madhlangobe, Cofounder & CTO
OraQ is a state-of-the-art clinical decision support system that harnesses the analytical power of artificial intelligence (AI) and machine learning. It provides advanced patient assessments and detailed risk profiling in a fraction of the time. Learning from the thousands of dental professionals that employ OraQ as an assessment tool - OraQ improves patient outcomes by providing insights and recommendations to clinicians, focused on risk reduction and assessment while at the same time optimizing business opportunities for practices and payers alike.
Sector: Non-Destructive Testing - Detection of Stress/Strain in Metals Using Eddy Currents
David Russell, MBA, President at PICA: Pipeline Inspection and Condition Analysis
Dave is also a Fellow of the Canadian Society of NDT and has spent the past 56 years of his career in the NDT business. Dave is also President of Russell NDE Systems Inc., the developer of the technology and builder of the PICA Tools.


Russell NDE Systems Inc. - PICA Corp
Large diameter water mains are made of PCCP (Pre-Stressed Concrete Cylinder Pipe) which can fail when ground water corrodes the pre-stress wires. We have found a way to detect loss of pre-load (broken wires) using low frequency, "Remote Field Eddy Currents". Owners can now prioritize pipe repairs based on whether the broken wires have resulted in a loss of pre-load which places the pipe in imminent risk of failure.
Sector: Education - Empowering Autistic Individuals and Employers to Build More Inclusive Workplaces.
Autism CanTech!
A federally funded program to teach employability and technical skills to Autistic individuals, while also working with and training employers to diversify their workforce. This successful initiative is improving employment outcomes for Autistic individuals, with 48% of our participants employed in technical roles - while employer data shows that they too are benefiting from the operationalization and growth of their inclusive policies.


Autism CanTech! is a recipient of the Higher Ed XR Innovation Grant through Unity Technologies and Meta and will be presenting at the Disability and Work in Canada 2022 Conference, the Cannexus 2023 Conference, the Future Works of Canada Conference, and the ASU+GSV Summit.
Sector: Robotics - Development of Autonomous Mobile Robots for SMEs
Dr. Faheem Khan, CEO
Faheem has a PhD in Electrical Engineering, an MBA in Strategy, and is part of Alberta Catalyzer Accelerator.




Clayton Coutu, CTO and Co-Founder
Directly leads the technology development at Aro Robotics Systems Inc. (Aro), a spinoff of Fourien Inc., as CTO and co-founder.



Aro Robotic Systems Inc. are committed to offering autonomous mobile robots to SMEs in Alberta, and beyond. The robots use artificial intelligence where they collect and analyze large amount of data and perform their tasks - using highly intuitive robot commanding software. Layperson can program and operate the robots - and are used in facilities to automate repetitive and labor-intensive tasks such as intralogistics, inventory monitoring, floor cleaning etc.
Sector: Tech / Telecommunications - Ohpinitotan Social Enterprise / IndTech Program at Norquest College
Tim Carwell, Entrepreneur, Investor, Community Supporter
Timothy (Tim) Carwell is the President of The CommAlert Group of Companies and a citizen of Beaver First Nation. A social entrepreneur by nature, he devotes considerable time on projects that create goodwill and visibility for under-represented people and communities. He has a keen interest in technology and its ability to create opportunity for everyone, no matter where they reside.


IndTech Programan Norquest College is a social enterprise helping Indigenous peoples access the digital economy, find & better themselves. We know that with the right support, we can help remove any barriers to employment for Indigenous youth and help employers fill those worker shortages. Participants work online and in small class environments to develop employability skills. Graduates learn communication, teamwork, and technical skills in data processing, data management, and software literacy.
Sector: Environmental Innovation in Energy Applications - Increase Production, Protect the Environment and Reduce Operational Risks, using Remote IIoT
Dr. Tokunosuke Ito, President & CEO
Over 40 years of industry experience architecting a business model and technology trajectory for the introduction of Industrial IoT technology to the energy industry. Founder of Zedi Inc. (acquired by Emerson). PhD Mechanical and Aerospace Engineering.



Peter Choy, General Manager
Strategic planning professional with over 30 years of industry experience in project management, operations management and strategic planning roles. He holds an MBA from the University of British Columbia.



TOKU's IIoT (Industrial Internet of Things) system provides continuous operational visibility, high-quality data, and cost-effective remote monitoring. This enables operators to see inside their operations and better characterize its inner workings - providing the opportunity to identify innovative approaches to increase productivity. TOKU's IIoT system was designed to encompass many applications to reduce the environmental impact of Oil & Gas operations.
Thank you to our supporters and sponsors who are making this year's event possible


See below – and watch our website (astech.ca, astechawards.ca) as we continue to feature outstanding Alberta Innovators that are Inspiring Innovation and making an Impact in Alberta and Beyond.

Become an ASTech Awards Sponsor

Join us at the 2022 ASTech Awards on Friday, November 4, from 4-10 PM at NAIT's PIC Centre in Edmonton!

A celebration of technology and innovation in Alberta, honouring the talented and most innovative people and organizations in our vibrant province.

To sponsor the ASTech Awards, please contact astechawards@technologyalberta.ca