​
RevGen Newsletter
July 2021
Steer Your Business with These 5 CX Metrics
Meeting the expectations of today's customers isn't easy. Creating convenient, personalized experiences is just the first step of keeping your business competitive. Tracking certain CX metrics will give you the insights needed to continue strengthening and improving your competitive edge. RevGen has identified key methods for measuring CX and 5 key CX metrics for steering your business. Check out our latest insight post to see what they are.
RevGen Insights
​
Enterprise Architecture
Enterprise Architecture (EA) helps enable your company to accomplish its goals. Assessing your EA is essential in creating a solid foundation for your organization to thrive on and avoid recurring problems with projects, people, or technology. Read on to see what makes EA important and why an assessment is vital.
​
---
Raise Your Retention
It's common knowledge that most future business comes from current clients. Yet far too many businesses think they can keep their clients without expending resources. To help your organization retain more customers, RevGen has put together a top ten list of our best practices for higher retention.
​
---
CCPA Consumer Requests
The California Consumer Protect Act (CCPA) gave consumers control over all their personal information that businesses within the state had access to. As a result, RevGen recently helped a communications company formulate a process for consumer requests, creating a fully automated end-to-end solution.
​
---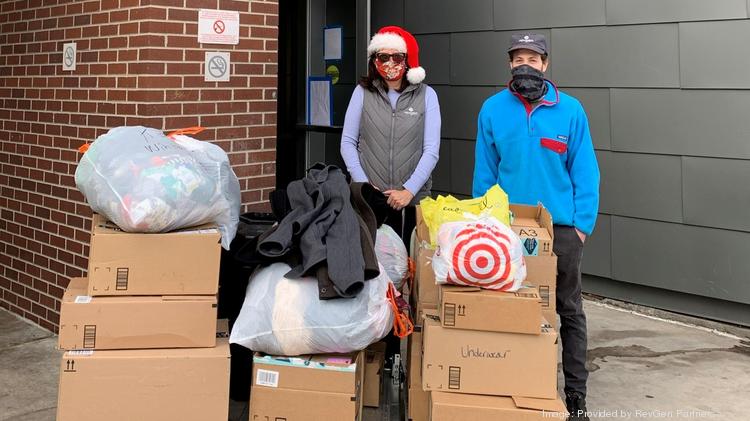 The Strength of RevGen's CSR Efforts
Giving back to our community has always been important to RevGen. Our employee-led philanthropy team, RevGenerosity, has been working especially hard this last year to do all that we can for those in need. Our efforts are unique in that they are driven both from the top down and bottom up — indicative of just how much everyone here cares. Check out this recent profile in the Denver Business Journal.

Analytics & Insights

Customer Experience

Digital Enablement
We help clients navigate today's disruptive business environment and create a path to thrive.
For continuous updates, insights and success stories follow us on LinkedIn. We summarize all our latest articles to distill our knowledge and services in one easy feed. Plus you'll get all the latest on webinars, news and more.