Please join the International Humanistic Management Association for a live online lunch and learn with Dr. Gerald Wagner - Academy of Culture Ambassadors.
Topic: Creating Humanistic Workplace Cultures
When: Friday May 25th - 12:00 pm – 1:00pm (EDT) Where: Web conferencing, details will be sent before the event after your RSVP is received Register now: https://www.eventbrite.com/e/humanistic-professionals-lunch-and-learn-gerald-wagner-culture-ambassadors-registration-45645422688

This is a free online live web conversation. Registration is free.
---
Speaker Bio: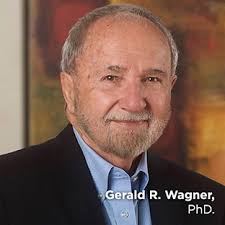 Gerald R. Wagner, Ph.D. is the Founder and National President of the Academy of Culture Ambassadors. His career started as head of research statistics with a Fortune 50 company. From there he went to the University of Texas in Austin to be head of Operations Research/Industrial Engineering in the College of Engineering. While there he started his first software company. Later he joined the University of Nebraska in Omaha where is started the BSc. Degree in Information Technology Innovation. While at UNO he was also a Gallup Senior Scientist. During that time Gallup published their landmark book called Wellbeing: The Five Essential Elements. It was that book that started him on his current path. To learn more about Dr. Wagner thinks about workplace culture - here is an essay: Workplace Culture and the KISS Principle. https://www.huffingtonpost.com/entry/workplace-culture-and-the-kiss-principle_us_5980a76ae4b0d187a5969069
---
"If the seeds for a "best places to work" culture are to sprout and grow, they require an environment that nourishes the employee as a whole person. If a culture is to retain its best employees and be sustainable overall, it must accommodate the whole person: physical, emotional, personal, occupation, spiritual, intellectual, social, family, and community. Happiness at work affects happiness at home and vice versa." - Gerald R. Wagner PhD
---
About the Academy of Culture Ambassadors

The Academy is a community of socially minded workplace culture ambassadors that have an exemplary reputation for sharing innovative practices for superior workplace joy, productivity, and innovation.The Academy was started when it was thought there was a need for an association styled organization that focused entirely on culture. Today, nearly every association and conference related to business management has something about culture. But the Academy remains with a single focus on workplace culture.

They host an annual "Wisdom Retreat" for leaders who have a passion for humanistic workplace cultures. The retreat focuses on practical Wisdom. Practical wisdom is what Aristotle called "phronesis". It is a type of wisdom relevant to practical things and about making judgments based on common sense and deep notions of what is good for the community. We need practical wisdom, above all other virtues because it's what allows other virtues — honesty, kindness, courage and so on — to be displayed at the right time and in the right way. The next retreat is August 7-8 2018 in Sante Fe New Mexico - details and registration information here: http://cultureambassadorsretreat.com/
---
This is a free online live web conversation. Registration is free.
Register: https://www.eventbrite.com/e/humanistic-professionals-lunch-and-learn-gerald-wagner-culture-ambassadors-registration-45645422688