Sorrowfully, we rejoice for Lessie Lainer Gleason in her homegoing on Monday, Feburary 5, 2019 following an illness. Please pray for Jan Davis, daughter and dedicated caregiver, and all of the Gleason family.
A Memorial Service will be held tomorrow, Friday, February 8, at 2:00 pm in the Sanctuary followed by a time of visitation with her family and friends in the Cabe Center.
A private family service of burial will be held prior to her memorial service.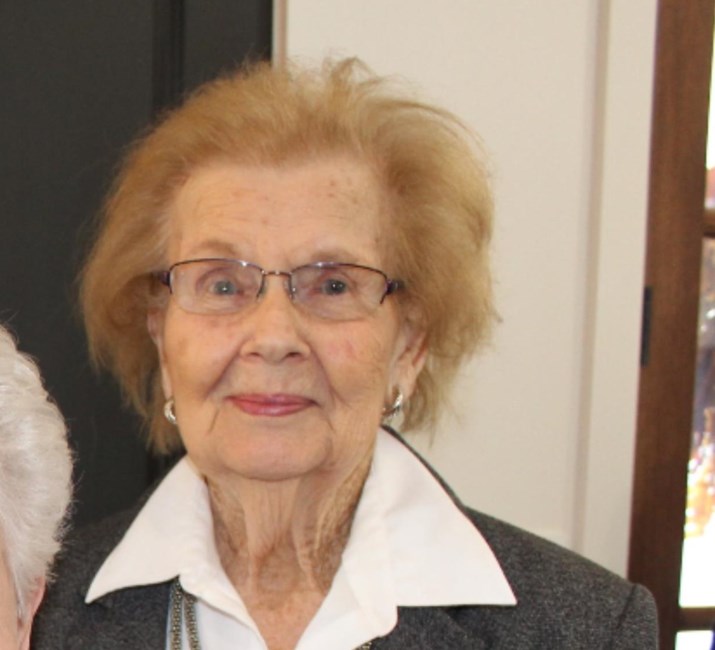 Lessie Lanier Gleason passed away at home on February 5, 2019. Lessie was born January 28, 1929. She recently celebrated her 90th birthday.
She is preceded in death by her husband of 62 years, Jack Gleason and her beloved son, Jay Gleason.
She is survived by her daughter Jan Davis, and son-in-law, Michael Davis, two grandchildren, Tommy Dixon of Texarkana and Ashley Dixon of Little Rock, AR; one sister-in-law, Janann Gleason, of Texarkana, and one brother, Ray Lanier, of Benton, AR.
She graduated from Texas High School in 1947 and later attended Texarkana College.
She had a passion for life. She was an avid golfer and bridge player and loved laughing with her dear friends. She loved her town and community and was an active member of many local clubs and organizations. She adored her sweet family and cherished her many friendships.
She was a member of First United Methodist Church in Texarkana, AR.
There will be a private family burial at Hillcrest Memorial Park. The memorial service by East Funeral Home - Downtown will be held at First United Methodist Church, 400 East 6th Street, Texarkana, AR on Friday, February 8th at 2:00 p.m. with Reverend Jamie officiating. Visitation will follow in the Cabe Center.
Memorials can be made to First United Methodist Church or Hospice of Texarkana. The family will be at 2016 Beech St., Texarkana, AR 71854.