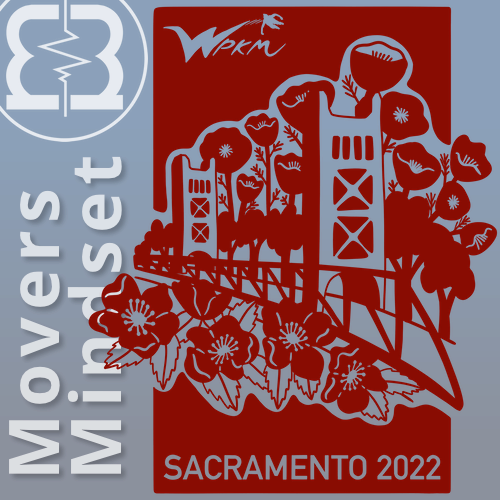 Since 2010 the Women's Parkor Movement annual gathering has brought practitioners together from across the globe to share their voices and their movement with one another. From teaching workshops and sessions to designing the t-shirts and posters. It is an event conceived organized and executed by women within the community every step of the way.
Previously known as the North American Women's parkor gathering, it's the same ideas just with a different name. In addition to the new acronym — WPKM — there's also a new domain name…
http://www.WomensParkourMovement.org/
It's free to attend, but please SIGN-UP
http://www.WomensParkourMovement.org/wpkm-2022/
Find WPKM on IG @womensparkourmovement
https://www.instagram.com/womensparkourmovement/
Order T-shirts…
https://www.bonfire.com/wpkm-2022/
T-shirt designed by Marthe Dahlin, on IG @marthemakes
https://www.instagram.com/marthemakes/
Direct donations link
https://donorbox.org/womens-parkour-gathering-2022
We also mention several articles by Adrienne Toumayan…
https://medium.com/@adriennetoumayan/women-and-parkour-competitions-fa547933cee1
And articles by Alice Popejoy…
https://medium.com/@alicebpopejoy
---
— Hi, Craig here

Through a combination of hard work and luck I've gotten inside access to the brilliant minds and lives of people all over the world. Since 2015 I've tried to show respect and humility by giving back and sharing conversations through the Movers Mindset project. I've already been able to talk with over one hundred people, and have shared those conversations with thousands. I have a lot more work to do, but I need help.
— Please support Movers Mindset
The podcast has always been completely free to listen. Please consider becoming a supporter for full access to the +150 episodes in the back-catalog and more benefits:
https://moversmindset.supercast.com/
Like, share, rate, comment and tell your friends because that's priceless!