GWSA Email Update for the Month of April 2021
---
WDG Vaccine Eligibility Opens to 16 years and Older

Wellington-Dufferin-Guelph Public Health has just opened up pre-registration for the COVID-19 vaccine to anyone sixteen years and older. Anyone in the Phase Three eligible group can now pre-register for their shot though appointment registrations will not begin until June. We are getting there!

For more information check the WDG website.


National Volunteer Week April 18-24

The Value of One, the Power of Many is this year's theme reflecting on
the awe-inspiring acts of kindness by millions of individuals AND the magic that happens when we work together towards a common purpose. This past year, we have seen people supporting family, friends, neighbours, and strangers, people standing up to systemic racism, and people sharing insights on how to create a more just and equitable society. We recognize the value of the caring and compassion that each one has shown another, and we recognize the power of people, organizations, and sectors working together.

#VolunteersBringChange in many ways so what does the "The Value of One, The Power of Many" mean to you?"

National Volunteer Week is a time to celebrate, recognize and thank volunteers, and to create awareness for the important work millions do
across Canada!

How to get involved:

– Tell us your volunteer impact stories and share one of our images
– Show us your illustration or colouring page
– Create your own couplet

Check the complete National Volunteer Week website here:

https://volunteer.ca/index.php?MenuItemID=444

Learn more about how to support the GWSA here:
https://gwsa-guelph.ca/939-2/


GWSA Community Support Services Move Well

The Move Well gentle exercise program has transitioned to Zo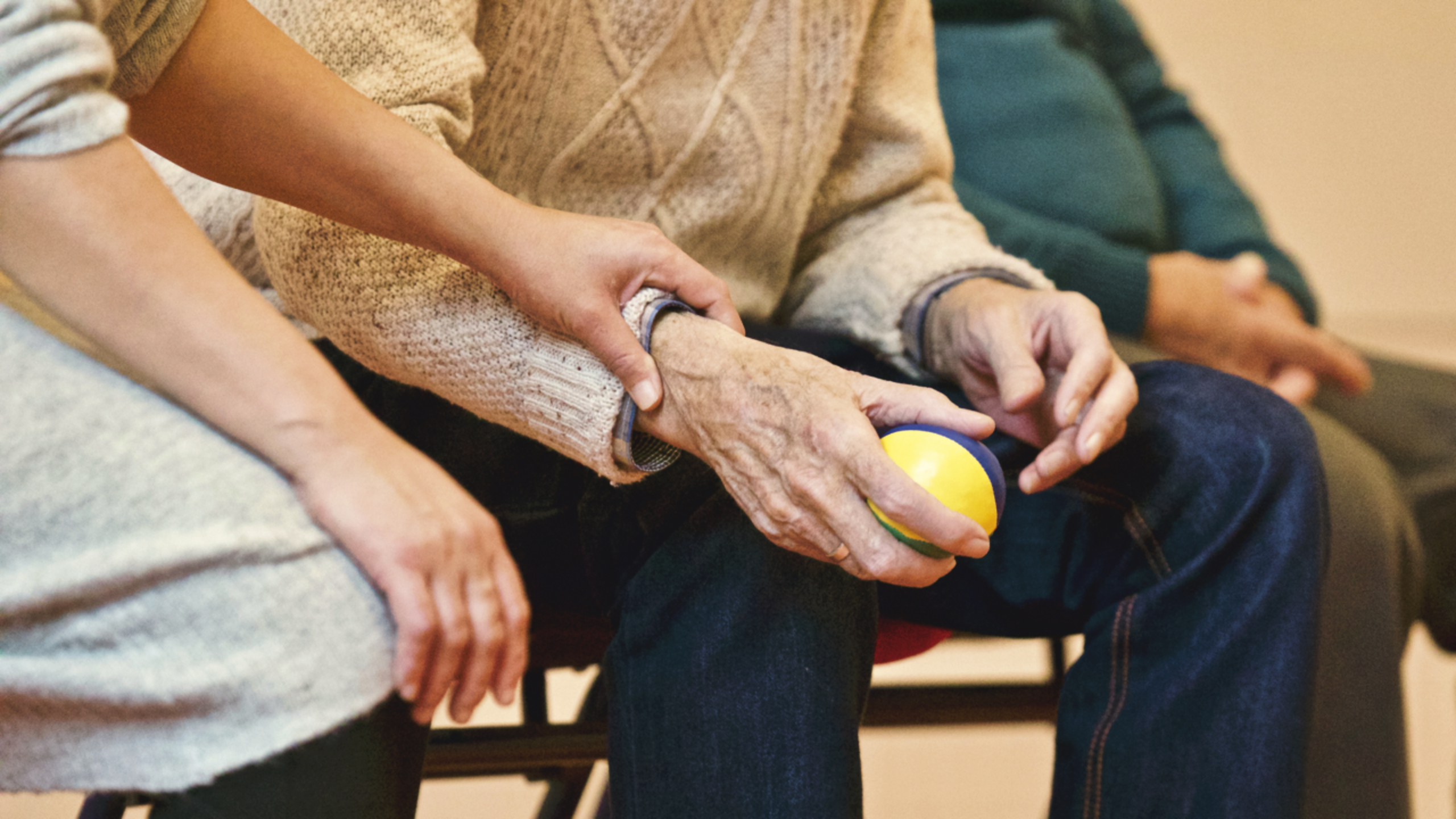 om classes. Starting the week of April 12th, participants from the six Move Well class sites will join one of six assigned classes (Mon. to Wed. times to be announced). This program is currently being offered only to those previously registered in the program.


Immigrant Services Guelph-Wellington Announces New Seniors' Delivery Program

Immigrant Services is launching a new delivery service for their sen
ior clients. Seniors who live in Guelph can now order online and have groceries/medicines delivered to their home by one of the Immigrant Services volunteer drivers. Not sure how to shop online? Immigrant Services can help you with that as well!

Contact Sreeja, 519-836-2222 ext. 260
or email svenugopal@is-gw.ca


Healthy Aging Educational Webinar Series

Peel Senior Link, in partnership with Summerville Family Health Team
, is running a series of webinars focusing on aspects of healthy aging. The sessions will be offered over Zoom and (free) registration is through Eventbrite. April's event is almost fully booked but the sessions for the subsequent months have lots of availability.

May 5th – 10am to 11am
Introduction to Cybersecurity
Presented by Asurtec
Join us as Asurtec helps us protect ourselves in the digital world. You will learn about maintaining confidentiality when using social media, how to protect yourself against scam emails, texts, and phone calls, and some best practices to manage your passwords. If you ever wondered how to protect your information when you are doing online shopping or online banking, this is the session for you!
https://www.eventbrite.ca/e/introduction-to-cybersecurity-tickets-148917509279

June 2nd – 10am to 11am
Falls Prevention: What You Need to Know
Presented by: Summerville Family Health Team
Did you know that most falls can be prevented? Falls remain the leading cause of injury-related hospitalizations among Canadian Seniors. In fact, various health conditions can increase the risk of falls. Join the Summerville Family Health Team as they tell us what we need to know to prevent falls.
https://www.eventbrite.ca/e/falls-prevention-what-you-need-to-know-tickets-148918117097

July 7th – 10am to 11am
The Truth Behind Social Isolation
Presented by: VolunteerMBC
Have you experienced feelings of loneliness? Have you experienced a life transition that has made you physically or socially alone? The truth is that social isolation is very common in our community, and especially for seniors. We will look at the topic of social isolation - risk factors, impacts, and practical ways to prevent recognize, and address it.
https://www.eventbrite.ca/e/the-truth-behind-social-isolation-tickets-148919031833

August 4th – 10am to 11am
Getting the Most Out of Your Healthcare Appointment
Presented by: Maximize Your Health
Your health is important and you are the main member of your health care team. That is why knowing what to do before, during and after your appointment is so vital. This workshop will provide you with information on how to prepare for your appointment, what questions to ask and how to make sure you understand everything before you leave.
https://www.eventbrite.ca/e/getting-the-most-out-of-your-healthcare-appointment-tickets-148919685789

For more information about these sessions, please email info@peelseniorlink.com

For more information about Peel Senior Link, please visit their website at: Peelseniorlink.com


Connecting Circles - New Social Change Series
In February, 10C (10 Carden) launched a pilot program called Connecting Circles. 10C Connecting Circles are safe, free opportunities for older adults and seniors in Guelph and Wellington County to virtually connect with people and organizations in their community.


On April 19th, 10C will be starting a new series called Connecting Circles: Social Change Series - a gathering of intergenerational participants in Guelph and Wellington County to learn, connect and build back better as a community, post-pandemic.
Each Monday night they will be unpacking a topic of social change within our community - especially those which have been sorely needed during this pandemic (eg. economic equality, environmental protection, mental health support).
The main goals for this series are to educate participants on social issues, share resources and inspiration to help drive change in our community, and allow participants to make connections within their community to fight social isolation.

Visit www.connectingcircles.ca for more information on the Social Change Series and how to register!
The Guelph Public Library Virtual Events for Adults

The GPL is hosting a series of virtual events that may pique your interest:
April 21 - Sports Trivia with Ben http://guelphpl.libnet.info/event/4908913
April 27 - Watercolour Doodles http://guelphpl.libnet.info/event/4935976
April 28 - Virtual Trivia
http://guelphpl.libnet.info/event/4890140
May 12 - Garden Harvest and Clean-up Live with Guelph Master Gardeners https://guelphpl.libnet.info/event/5026280
Pre-registration is required.

Mother's Day is May 9th
April Sentinel is Available Now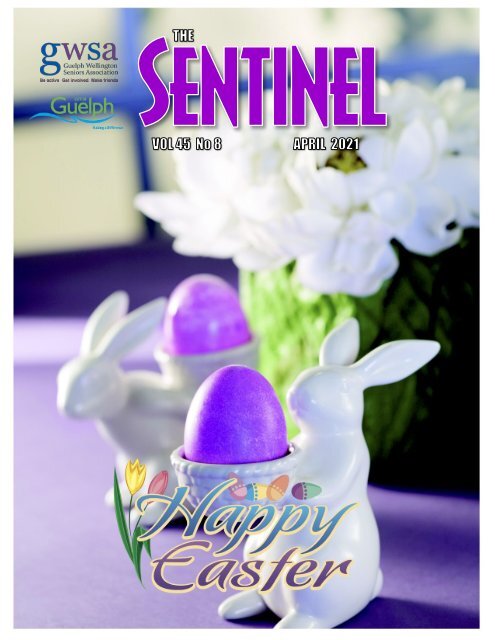 Read online or download your own copy: The Sentinel April 2021